Post by mary ailean on Aug 12, 2008 8:24:03 GMT
'A Wedding on the Loch'
CHANGES FOR THE VILLAGE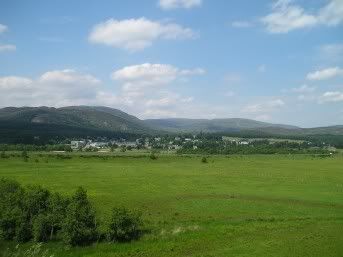 Glenbogle Village
(this installment follows Golly-Molly-Kilwillie)

Two final sections:
1. A list of the shops and businesses in the
Laird James Mall
2. An alternative fictional goodbye to some of Glenbogle's characters
................................................................................................................

A LIST OF THE SHOPS AND BUSINESSES IN THE
LAIRD JAMES MALL

General manager
Archibald MacDonald,
Asst's.Paul MacDonald
Lexie MacDonald
Bank of Scotland branch
Lance and Mary
(Denning) Fleming
Pres. Mary Fleming,
Vice Pres. Lancelot Fleming
Investment corporation
owner, manager,
Joseph MacDonald
Tourism Center
manager,
Duncan McKay
asst. Jess McKay
Travel agency
manager,
Lexie MacDonald
Laird James Restaurant
owner, manager,
Archie MacDonald
Wok on the wild side,
Chinese restaurant
owner, Archie MacDonald
Coffee, your way (chain store)
manager, Archie Macdonald
Design studio and fine furnishings
owner, Lady Dorothy
Trumpington Bonnet
manager,Ian Barkley
Mountineering, hunting and fishing
emporium
owner, Joe MacDonald
managers, Ewan Brodie,
Rick MacDonald
Ghillie's rest pub
new site,
with gift shop
managers, Hailey and Dougal
Village Candy Shoppe
manager, Jane Sinclair
Floral shoppe
owner, Pamela Morton
manager, Edie Rankin Reid
Gardening Centre
owner, manager
Molly Mackenzie
Sporting goods store
owner, manager
A. Reid, councilman
Candle shop
owner, manager,
Zara McNaughton (4:9)
Gentleman's products
owner, manager,
Lord Angus Kilwillie
Tartan woolens-
Highland Dress, sales and hire
owners and managers,
Molly Mackenzie
and Bonnie MacDonald
Antiquities shoppe
owner
Bonnie MacDonald
Bagpipe museum
managers,
Golly Mackenzie
and Eric Morton
Lagganmore Distillery office
guided tours booking,
manager, Gregor McIntosh
Art of the Highlands Exhibition Center
Andrew Booth, artist in residence
Genealogy research centre
and library
Harold Xavier, genealogist
Tea house- Occult gift shop
owner, manager,
Elizabeth Logan McKay
"Auntie Liz"
Quaich Store
scottish wedding
supplies,
gift shop,
owner, Uncle Jolyon
Slurpy's Ice Cream Shop
5th branch,
owner and manager,
'Mr. Slurpy'
Hardware store
owner, Joe MacDonald
managers,
the MacSween
Family
Rental car agency
manager, Alex McTavish
Booking Agency
manager, Geordie McCann
Glassworks-crystal shoppe
future plans
Photography shop...future plans
Dry cleaner...future plans
Drug store...future plans
Christmas shop...future plans
Barber shop...future plans
Assorted clothing stores-
future plans
Mall Security
officer in charge,
P.C. Callum McLean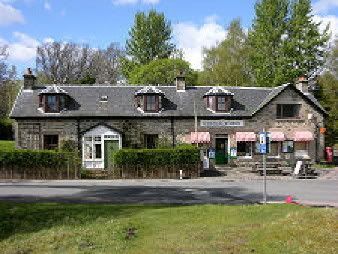 The Village

A FINAL OUTCOME

TYING UP LOOSE ENDS FOR SOME OF GLENBOGLE'S INHABITANTS:
Working, with a tourism bureau in Edinburgh, Archie arranged for, the first Highland tourism, school* to open in Glenbogle. Officials, from the nearby tourism associations, and two airlines, sent representatives. The classes became essential for, everyone associated with, the new mall. Not only were the merchants, of the Laird James Mall, and their employees, able to attend, but the school was open, to nearby communities, for their instruction.
Archie appointed Duncan McKay to head the, 'New Life in Glenbogle', Tourism Committee. The Committee's purpose is to foster, a gradual acceptance of tourism as, an industry in Glenbogle. Under the auspices, of the committee, it will be Duncan's job to conduct the, tourism, school, and to find housing for the instructors. He is presently being trained, to teach classes, in tourism as well.
Those teaching, the first session of, the school emphasized the, two primary, things visitors take home with them-what they see, and memorable feelings about, the friendly, people they meet. Graduates, of the program, are urged to put their best foot forward, and to treat visitors with consideration, and respect. They learn that a tourist's dollar can turn over, 14 or more times, within the greater community.
Duncan learned later that the officials, in Edinburgh, consider his school, to be, the most successful they'd ever taught. They were astounded at the number, of students, who signed up for the classes. Duncan had pressed, from the beginning, that the shops in the mall not see their daily "take", be it 100 pounds or 6,000 pounds, as a goal, but that the spirit of Glenbogle as a caring, Highland, community be shown to all who visit.
The committee, Duncan chairs, has come up with ideas to improve the community. This committee, with Archie in attendance, meets twice monthly, and the public is always invited to attend. One of Duncan's ideas has been to publicize the meetings, on a large board, outside the mall. Jess has asked him to try to find some other way, to write on the large board, because he has been getting, too much, chalk on his kilt, and it is starting to be hard to get it out. Archie told him that he'd get something, grander, out there soon. "Get something that can be seen a block away, okay?" Duncan asked.
Each weekday Duncan has been serving tea, and coffee, to the villagers who gather to formulate ideas, around the round picnic table, in the mall tourism office. He has been seen racing around, always making sure that everyone is comfortable. When the meeting begins, Duncan will often throw a question out. He usually asks one of the neighbors to take notes for him because after the first notes were submitted Archie, and Lexie, said that they couldn't read them. Duncan has the, sit-down, sessions even if only two villagers show up. When he accumulates a bunch of notes, in his spiral notebook, Dunc always takes them over to Archie. Other than having to read, through the coffee rings, Archie has found the input very helpful.
Archie credits Duncan with the, fine, results he has already seen. He reports that Duncan's committee has been responsible for the mall's, successful, acceptance in Glenbogle. The townspeople can, already, see that the MacDonalds are not just trying to feather their own nest, but to better the community.
Archie is so proud, of Duncan, that he has had an architect enlarge his office. There is to be a permanent, tourism, school to be located in the mall. Duncan, who has proven his value as a leader, will oversee the new school as he has done with the temporary tourism school. He will also be in charge of all of the hiring. Jessica loves to sit in on Duncan's interviews. She said he is quite a gentle 'boss man' with his questioning, and assessments.
Privately, Archie showed Duncan that for the larger office, he'd had the builders take down a wall, and there would now be a second, smaller, room for Dunc. The room was located, in the back of the office, and a small bed was placed there for Duncan's, afternoon, nap. Archie knew it had become his habit, as head ranger, to hide in the woods to have a snooze. Hiding, from Golly, had been a major feat, but he'd accomplished it on occasion. The added square footage was Archie's acknowledgement that Duncan was a big guy, in the scheme of things, at the mall.
The Laird James Mall opening was to coincide with the, first annual, Glenbogle Festival. The Bogle boys auditioned singers for the, entertainment, evenings, to be held during the festival, and they found some, fine celtic, singers locally. Their music rocked, the mall, every night of the Festival. True to his word Sean Connery, and his wife, came up for the grand opening, and he helped Liz out with, the kick-off of, her tea shoppe, as well.
When the guests were assembled, in the inner courtyard, of the mall, for the opening ceremony, and all of the plastic wine glasses were filled, Sir Connery stepped forward. Sean toasted Archie, and Lexie, Joe, and Bonnie, and Molly, and Golly, using a few of his own words, and those that Liz hastily, wrote out and, handed to him.
"I toast you with the wine of remembrance, the liquor of a life well-lived, and the water of hope for all those who work, come to shop, and find recreation under your roof. May the Laird James Mall benefit the Glenbogle community, and the MacDonald family, and their kin," said Sean (winking at Molly).
"To the Laird James Mall, and to the memory of Jamie MacDonald," toasted Sean. "To the Laird James, and to Jamie MacDonald," they all cried. After the toasts, the villagers, and their guests, toured the shops, for the first time. Connery, in full kilt attire*, stayed to place a bet at Geordie's, 'Paddy Power' bookmakers branch*.
The Major loans, for the mall, were paid off in 18 months, and Joe MacDonald saw an, eventual, return on his investment. Public parks, and restrooms, to be scattered throughout Glenbogle village, were the next project Archie wished to undertake, in his overall plan, but not before a, long, trip, to Switzerland, with Lexie.
The park project was to be underwritten, by loans, from the Fleming's bank. Lexie was a bit dubious, about borrowing, but Archie has assured her that since the stores, and restaurants, had already paid off their former loans, they were in the clear, before the projected time. "The village needs the restrooms, and parks, for all of the extra people the mall brings in," he told her.
Lexie made Archie promise not to borrow, for more schemes, after the parks are in. "I know it's the new way, but I'm the old way. I'd rather we coast, for a while, when we get back from the trip. Let's just work hard, and put our money in the bank," said Lexie.
"There is no getting around it, Lex. We are going to be as rich as Joe MacDonald, one day," said Archie. "And you aren't, even, a laird anymore," she teased. "I know, I'm working harder now, but I'm actually having fun," he told her. Archie enjoyed his work, as general manager of the Laird James, but the best part, for him, was rounds, made, to oversee their two, fine, restaurants, and the coffee shop in the mall.
Lexie works, with him, in the downstairs mall office, and she also has an office with Jessica McKay. She designed a house, several miles out of Glenbogle village, for the two of them. While Archie was at work, on his restaurant designs, and the mall blueprints, with the architects, Lexie was the, general, contractor of their home. Their house is finished, and the, decorator, work she is doing with Jess, for the mall, is near completion. Lexie has lately been able to focus on, her own work project, the travel agency.
Her specialty trips are individually geared, to the vacationer, and many are very economical. Lex has had a big business with Glenbogle residents, who want to get out of the rainy weather, to vacation in southern Europe. So many, of the mall's managers, have wanted to leave at the same time, Archie has asked Lexie to cool it on her, promotion of, 'luxury, vacations on the cheap'!
Paul Bowman, who now uses his father's name, MacDonald, lives in Glenbogle House, with his new wife, Lindy, and with Molly and Golly. The four enjoy a very harmonious, living, situation. Golly, and Lindy, have a good time teasing each other, and Golly tells Paul, over and over, "You've got a good woman there!" Lindy didn't want Paul to hire a cook since the, culinary, arts have long been her hobby, and occasional job. Molly helps out whenever she can! Lindy, and Molly, are redecorating, parts of the house, with the ideas Molly formulated, with Andrew, when he encouraged her to think of modernizing.
Laird Paul is happy to have Golly, as his partner, on the Glenbogle Estate. They have shown a similar work ethic, and style. Each man will come in, start a project, and stay at it until it is finished. Golly and Paul, encourage each other to, actually, stop for lunch, and that has become a joke with them.
Being able to delegate various aspects, of Glenbogle management, to Golly has enabled Paul to give Archie two to three days, a week, at the mall. During, Archie and, Lexie's trip to Switzerland, Paul will take over, completely, in the mall office, and Golly will be the acting laird, on the estate. Paul has told Golly that he, and Molly, can get away, when Archie, and Lexie, return, if they want. Golly would like to stay, on the job, until he feels that Paul isn't needed as much, at the mall, with Archie, however. "If you are paying me this much, I'd better be earnin' it," Golly added, smiling at Paul.
Duncan, and Jessica, McKay will soon build their own larger house. Lexie has been urging them to build, on an available lot that is, down the street from their own. Jessica has plans for a nursery, and she, and Lexie, talk incessantly about the families they want to begin. "This mall has become our lives lately," Lexie told her friend. "But, I told Arch that I've got other things cookin', in my brain, right now. It's time to start thinking about, the next generation of, this family!" Jessica added, "I'm with ya on that one! The McKays barely reproduce at all, I've gotta help 'em out."
Jessica, and Lexie, have their design office, in the mall on the second floor, overlooking the forestry exhibit's indoor trees, in the center, of the mall. Together, they have decorated the offices, and many of the shops, in the mall. With a landscape designer from Inverness, the two, with Molly's added help, have designed the beautiful central areas, and the entry displays.
Molly, and Golly, had a small wedding, under a tent, in the forest, near his cottage. It rained that day, but the sun broke through, as their vows were being said. Archie was the best man, and Lexie, and Lizzie, were Molly's matrons of honor. Molly wore a, simple, white, suit with a very youthful cut. The hemline was short, and the design had a lacey pale pink slip peeking out from underneath. She wears a lovely diamond ring on her left hand.
When Golly placed the ring, on her finger, his hand was shaking so, that she grasped it and, without thinking, kissed it sweetly. Golly laughed a bit, and visibly relaxed. His Mother's gesture brought tears, to Archie's eyes, and when he had looked, over at Paul, he saw the same was true of his brother.
Golly dressed in the Mackenzie tartan kilt with a, navy blue, wool jacket. Eric played the bagpipes, and they all danced, in the field, afterwards. Molly told Golly, in front of the, tiny group of, wedding guests, that if she were any happier her heart would break in two. Golly looked deeply into her eyes, and said,
"I'll never get over it… for me to be so honored… to have you as my bride, you, the finest woman in Scotland!"
They have been back, for a while, from their short honeymoon, to France, via England. Molly showed all of her favorite, old London, haunts to Golly, and he laughed at her stories, as they walked the streets, arm in arm. Molly didn't mind a shortened trip. "Wherever I am with Golly is bliss," she told Bonnie. "We don't need to be on vacation. He makes home the dearest place."
Molly has re-decorated a room, off the library, and designated it as a gentlemen's den for Paul, and Golly. "This is so they won't be, too, overcome by all of our silliness," she told Lindy. Just to tease Molly, Golly hung his gun on the wall. Then Paul got into it, and now all of the Glenbogle guns are up on the wall, of the, newly re- named, "men's room".
With so much going on in Glenbogle village, and at home, the newly married couple opted for a longer vacation, together, later in the year. Golly has suggested Hawaii, thinking that Molly had missed out, when she couldn't do that, with Andrew. She laughed aloud, when he suggested it, and she said she would just love that! "I've not seen you in a bathing suit yet, Golly!" "Well, you aren't missin' anything," he laughed.
Molly was pleased to receive a, rather substantial, check from Hector's, dear, friend, and army buddy, Terry McLean, aka.Toad. The man wished to have a memorial cairn, placed alongside a, tasteful, bronze statue erected to Hector's memory, on the Glenbogle estate. The statue of Hector, in his army uniform, will bear a plaque that is to read, "The Hero of Half-way Hill".
Lord Kilwillie told Molly that he plans to bury, some of, his model soldiers at the foot of Hector's statue before selling the rest at the mall's antique store. Butcher Cumberland won't go under, but definitely the Bonnie prince, and William Wallace, and the Bruce, he has said. "I don't enjoy 'battles' play now that my comrade, in arms, has passed on," Kilwillie said softly. When he said this, his young lady friend took his hand, and gave it a squeeze. She is, very, comforting to Kilwillie in his, occasional, melancholy. Their new relationship shall be discussed soon.
Julep, and Orlean, still chase each other, in their pasture, on the Glenbogle estate, and Golly, and Molly, ride together several days a week.
Joe, and Bonnie, MacDonald are, so very, happy living in Glenbogle. They are waiting to build their own new home when Bonnie's various jobs, with the mall, wind down. She has been helping Jess, and Lexie, as well as Joe in his office. Bonnie, and Molly, have planned every aspect, of their tartan shop, and Molly's Gardening Centre, and will begin hiring soon. They are, each one, planning to work 2 days a week eventually. "Molly, what I really look forward to is more tea, and conversation, with you in the window seat, that looks to the loch!" said Bonnie.
Joe, and Bonnie's son Rick, has been co-managing the mountaineering, hunting, and fishing emporium, with Ewan Brodie, but he plans to attend college, in Edinburgh, in the Fall. Ewan is going to take over the store, with some tutoring from Golly, in various sports. The two have arranged some, hunting, trips to be sure that Ewan is qualified to answer questions in the store. Golly doesn't like Ewan's idea for, all girl, clerk shifts in the shop. "Ewan just think about what you're plannin', Lad," said Golly. "How's that gonna work?" Ewan said that he planned to teach, them, all he has learned. "Girls can sell guns, Golly!" he added.
Fergal McClure, and Katrina Finlay, had a large wedding, in the Church of Scotland sanctuary, in the village, a month ago. Katrina is now pregnant, with their first child, and she plans to work, at the new private school that she and Maureen head, until her 7th month. She will go back to teaching, as soon, as her wee one is able to use a cot for naps in the schoolroom. "Teaching is my life, Fergal," she has often said. The McClures have delayed, their honeymoon, until after the baby is born. They will take, what is sure to be a very curly-headed bairn, to visit family in Australia, and New Zealand. Katrina is so pleased to be having her baby, where she has always wanted to live, in Glenbogle!
Fergal has been in conversation, with Paul, about his former plans, to further the return of endangered avian species to the glen. "I've only just returned, and I have a million ideas," he said, enthusiastically. Paul assured Fergal that he will back him up. He has asked Fergal to head up the wildlife centre, and several of the newer features, that have been added, to draw visitors to Glenbogle. Together, they will teach classes in beginner's mountaineering. Fergal, and Katrina, visit Molly, and Golly, often at the Big House, and Molly, and Maureen, are hosting a baby shower for Katrina. Lexie has asked to be a part of the planning, and Katrina is happy about that.
Harold Xavier is thrilled about the coming baby, his first grandchild. He has 'done' Fergal's lineage, and he liked what he found. His Genealogy research centre is modeled after one, he saw, in Perth. Molly donated many of Hector's books, to make the library at least adequate, for the grand opening. Harold charges for his services and, when he is able, he will add more volumes to the stacks.
Alison, and Murray enjoy life, in Glenbogle, living in a restored cottage. Alison just couldn't imagine, constantly, making the drive down from Inverness, and Murray relented. He is retired, and no longer travels. Instead of fighting boredom, in the country, Murray has wholeheartedly taken up golf, and he is well liked at the club. Alison, and Molly have become good friends, and they spend a lot of time together.
Molly, Allison, and Bonnie spent endless hours, on the mall stores, to get ready for the grand opening. Golly asked Murray if he'd like to learn to stalk with him, in the hills, and he has said that he's up for it. "I will be done, with my management for Paul, by stag season, and off we'll go," the long-time ghillie said. "I've got a, young, lad who has to have some time, on the mountain, and stalking, as well. You know him, Ewan Brodie. I guess I can teach you, to duck a bullet, as well," he joked to Murray.
Lizzie Macdonald, and Martha, live in London, and motor up often. Lizzie is dating a younger man, and although she hasn't brought him up, to Glenbogle, she assures her family that they will love him. "He doesn't own anything, he isn't particulary handsome, and he isn't well read," she told Paul. "What he is, though, is the most charming, polite man I have ever met, and he seems to enjoy Martha." "I would say nab that one up immediately," her brother told her. "I just may, I just may," Lizzie said.
"I wish Daddy could, meet this one and, tell me what he thinks," she added. Just then Archie walked up, to them, and having heard his sister, he replied, "Liz, Paul, and I, can judge a man's character, far, better than father ever could. He would only be impressed if the guy could down his shot of single malt, and not wince," said Archie. The three laughed, and wound their arms around one another, in a group hug. Molly looked over at her children, and smiled at Golly. "Oh, Golly, look at that, Lizzie and her brothers," she purred. Golly replied, "Quite the perfect group. I know it should have been the four, but quite the perfect little group, Lass."
Lady Dorothy is, presently, clearing her things out of Kilwillie castle. She is engaged to marry a titled gent, from the south of Scotland, and the man has a, much, larger home. Dorothy doesn't think she's cut out for, the design shoppe, work, after all, and has left Ian Barkley, in the lurch, while he struggles to carry on, alone in the mall. Jess has taken pity on him, and often runs over to man the telephone for him, while he waits on clients.
Hermione has married and, while it was her plan to take her uncle up on his invitation to live at Kilwillie Castle, her husband has a home, in Kent, England, that he would not think of leaving. The house is near the Sackville-West home, Knole, and that has impressed Lady Dorothy. Hermione hopes to have, several children, and she is blissfully happy settling down, with her husband, William. She is over Duncan, and she sent him, and Jessica, a congratulatory floral arrangement, on the day of the grand opening, at the mall.
Uncle Jolyon is courting Mary McIntyre, all over again, but this time he has competition. It seems she was, 'having him on' that day, at the nursing home with her "Mr. Sinatra" act. She had no intention of giving up her new boyfriend, in the home, for this reprobate who had left her. She saw him, coming up the road, recognized him, and hatched her impromptu plan. Mary was only in the home, temporarily, to recover from a broken leg. Joe was a bit put out with Callum, for not being square with him, about his Mother. Uncle Joe is hiring now, at his Quaich shoppe, and, when all is settled, he hopes to woo Mary away, for a bit of time in Africa, to the place where he spent his young manhood.
Stella Moon, and Graham Lawrence, have remarried, and they came, together, to the Fleming's bank open house. The two are as happy, as clamboys, to be together again. "I never thought I'd see Glenbogle flourish this way," Stella was heard to comment.
Mary Denning, and Lance Fleming, ran off to Gretna Green, to marry, as you have already heard. They both fell for Glenbogle, in a big way, and they had made their decision to live up in the, beautiful, Highland, glen months before Archie contacted Flem about Joe's investment in Glenbogle's future. "If you want in on this, Fleming, you've got it, both of you!" said Archie. Mary immediately raised the idea for a bank branch. Bank of Scotland had expressed an interest, in the Laird James, and approached Archie about the possibilities there .
There were no guarantees that Bank of Scotland would place the Flemings, at the bank, but they had been respected, at Lascelles, and they interviewed for the top positions. The head of Corporate affairs, at Lascelles, Toby Winslow, though sorry to see them go, brokered the deal for them, with his friends, at B of S.
Toby was able to convince those, on high, of the benefits the Flemings would bring to this more isolated branch. The knowledge, of the area, and friendships, the two had formed, with the mall founders were important to the, final, outcome. The Flemings were placed, in the top two positions, at the bank branch.
Mary is very popular, in the glen, on the job, and off. She has taken the Highlands, of Scotland, to her heart. Every chance they get, Fleming and Mary are off fishing for trout, or hill walking. Lexie is trying to interest them, in a vacation to France, but Lance, and Mary are planning to spend their next vacation relaxing, in and around, Glenbogle.
Alex McTavish is trying to keep a low profile, since he is fairly sure that, he is still being hunted. Alex runs the mall rental car agency, and he wears a disguise, when he is at work, and, when he is on his way home, Alex checks the rear-view mirror often. He, and Lexie see each other, whenever they can, but he is still telling 'whoppers', and she has trouble with that. Archie has suggested that they see a family counselor together, but Lexie only rolls her eyes at the mention.
Lord Kilwillie's, gentlemen's, products store is next to Zara McNaughton's candle shop, and when he was getting the shop, up and running, with certain of his tenants as clerks, he'd sometimes poke his head, in the door, to see Zara. Lately they have been inseparable. Without Hector, on the course with him, Kilwillie hasn't enjoyed his golf, as much, as he once did.
After Molly married he was pretty strung out, until, renewing his friendship with, Zara. Lord Kilwillie told Archie, in the mall office, that no one has, ever, been more interested in him. He said, "Zara hangs on, my every word, and each thing, I suggest for us to do, is just peachy with her!"
Marjorie, Kilwillie's cook, didn't like living alone, in Inverness, and now resides in Kilwillie castle, again cooking for her dear old boss. She and Zara plan, some of the meals, together, and Marjorie has been asking the laird what's taking him, so long, to propose to the young lassie! Zara's mother, Merilyn, had been calling, often, to ask her the same thing. Zara told her mother, emphatically, that she must respect their privacy, by not ringing her up constantly, while she is at Kilwillie castle. If Merilyn does not comply, Zara has threatened that, if and when she marries, a wedding consultant will be hired, and her Mother will be out of the loop! Merilyn has only called once, in two weeks, but it's too soon to tell if she has changed her ways.
Geordie McCann has friends in Dublin booking. Paddy Power PLC*', Ireland's largest bookmaking chain, has opened a branch in the James Mall, with Geordie at the helm. Their parent company, Leisure PLC, is listed on both the London, and Irish, stock exchanges. Geordie is mastering the computer, for his expanded workload. He, and Molly have attended a few gambler's anonymous meetings, together, on Wednesday's nights, in the mall lecture room.
They have both cured their addictions, to gambling, and they want to be of help to others. Geordie feels that his new, booking, venture could open a can of worms, for some people, in the village, and he wants the service to be available. Molly thinks that, for her, the allure is gone for good. "Golly doesn't like me to bet on the Gee Gee's. He tells me that I don't need to augment, our salary, to live well," Molly told Geordie. She thinks that the people she is meeting, with Geordie, are very interesting. One woman last week knew Murdo, and 'Stitches', and they compared notes about the two.
So far they've only had six people, turn up at the meetings, but then the racing year has only just begun, and Geordie's agency will place bets of any kind, year around. A lot of money was taken in, several years ago, when the United Kingdom bet on the Pope's successor. The British elections are always big for Paddy Power, as well. Although not listed on its web page, the Dublin-based, booking, agency was also offering joke bets. Father Dougal Maguire, the fictional dim-witted priest, on the sitcom "Father Ted", attracted sufficient betting, and his odds were shortened from 100,000-1 to 250-1.*
While we are speaking of turning over new leaves, Andrew Booth is making quite an early success in his Art exhibiting center. Archie has told Joe MacDonald that he sees people stream in, through the front doors, to head right for the art. Andrew will branch out into sales soon. As promised Golly is keeping an eye on him, but he reports, to Archie, that he is legitimately earning a living.
Eric, and Pamela, come over from their second house, in Inverness, to help in the floral shoppe, and in the bagpipe museum, every chance they get. Golly wants out from under the museum, and Eric is going to hire a staff to run the place. Pamela, and Lexie are getting on famously, and they often have lunch together, in Archie's Chinese restaurant, in the mall.
Glenbogle Village Hall
There is a new, larger, Post Office in Glenbogle, but the Nairns have retired. The new postmistress is raising eye-brows, however, since it has been revealed, that she and her policeman husband travel out of town, to a naturist's camp, on the weekends. Lady Dorothy has cited that as one of her reasons for clearing out. "The loose morals, in the Highlands, are too much for me," she has said to, her brother, Angus Sharon. "Oh, pish-posh, little sister, you had your plans before you ever learned about Gail and Ian." Kilwillie noted.
Councilman Alastair Reid, and Councilwoman Edith Rankin have married, and she has been helping Molly, and Bonnie, in the Tartan shop. Edie thinks she might like to take on the ordering for the shop. She herself doesn't engage in sport, but she certainly enjoyed helping Mr. Reid set up his, lawn boiling, attraction in the village. Now, with the sporting goods store, he has had to hire several employees to help him with the bowling green. The two continue to serve wisely, in their positions, on the city council. They green-lighted, all of Archie's proposals, to the delight of the MacDonalds.
P.C. Callum McLean is heading up security for the mall.
Helen McLean is staying home more, than she is away, and the two have rekindled their romance.
Morag, and Greg MacDonald are happily living, in the little house they have owned, since they first married. Rather than spend Morag's inheritance, on themselves, they have endowed a scholarship trust, for students in the glen. Harold Xavier has asked Greg to take over, a project, in his absence. Harold is working hard now, at the genealogy research centre, and he has needed Greg to bring a project of Archie's to fruition for him. Greg will do the genealogies for several, of the prominent families, in the glen. They will be used by an artisan, who will undertake the construction of a wall mural, for the mall entrance. Harold has asked Greg if he'd like a position, at the centre, but the old curmudgeon has declined. "Morag and I have a lot of traveling to do. We came to motor-cycling late in life, and we are making up for lost time." he told Harold. Morag has had her hair cut very short, so that she is more comfortable on the back of Greg's bike. "Now, if I could figure out how to do my crewel stitchery while we ride, I'd be in heaven," she told Greg.
Photographer Gavin has returned to, work in, Glasgow. He has given Jess, and Duncan, their photographs as his wedding gift. He stands to make a bundle on the sale of the loch photographs, that he took, while in the highlands.
Mr. Knox, Glenbogle's unscrupulous, antique dealer, is threatening to sue Archie Macdonald for denying the application, he made, to acquire an antique store within the James Mall.
You know I could go on and on with this...ha!
But I'll end now!
The End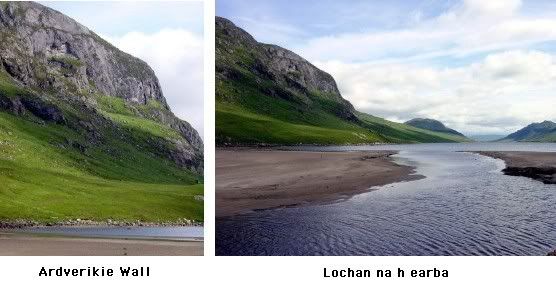 (

Mary )
* tourism school information gathered from 'Miracle Town' by Ted Price
(an account of tourism having saved the, once sleepy, little town of Leavenworth, Washington, that is now a booming (and beautiful) Bavarian resort, in the high mountains of my state. See at the bottom of this post for a mini-bio about the town.
* I saw the green fronts, of the Paddy Power bookmakers in Dublin, while there. And yes, the part about "Father Ted" is true, it is on line in an associated press article!
* Perhaps Sean wears the tartan of his mother's family-McLean or that of his paternal grandmother McNab. His paternal grandfather was O'Connery in Ireland. His father's Dad was Irish. One of the Scots, on the board, might know which tartan he is wearing. I do have a picture of it to help you. Part of it shows in a picture from a former year's tartan day in N.Y. (back with Sean in kilt)
** there were interactive parts at the beginning of the story. I thank the contributors.
Thank you also to my technical assistant, Karen,
Scotlass, for the answers to scottish geography questions. She was the most helpful, in the 'Kilwillie's ghost story' section, with the travel routes and scottish school information.
Thank you so much, Karen. You always answered my e-mailed questions quickly, and with good information. You have been extremely helpful, here on the board, and to our family as we prepared for a trip to Scotland in '06.
(not to mention all of the help, and information you imparted once we were in Edinburgh!)
Most of the scottish wedding songs, and a lot of the ancient wedding information in the special information sections, that went along with the fictional story, came from a scottish wedding book that I 'rented' from the Portland, Ore. Scottish Country shop. I was able to avoid the question: 'When is your wedding being held?' from Mrs. Ritchie, the owner of the shop who waited on me!
Thank you for reading my story. If you read all of it, you are truly a good friend. It is very, very long...it took on a life of its own for me! It is evident that I love our characters, as most of you do, and that I wanted the story lines to run a little differently after series five. I thought it would be fun to take the characters a step further, and to keep everyone together in the glen! (I liked Series Six and Seven well enough, with exception)
This is the town that inspired my writing of the changes in Glenbogle village:
Leavenworth, Washington
is a charming Bavarian Village known for delightful specialty shops, numerous choices for cozy accommodations, and an active calendar offering a year-round schedule of festivals, music and live theater. Perhaps the most popular of the events is the Christmas Lighting and Ice Fest. The quaint, Bavarian theme is very at home against the breathtaking backdrop of Washington State's steep, snowy Cascade Mountains soaring thousands of feet above.
History
As you wander past the Bavarian architecture, imbibe the Germanic fare and browse through the many inviting specialty shops, you are enjoying the fruits of a well-laid plan. For Leavenworth is a Washington town that reinvented itself. With the loss of its railway, and timber industries, Leavenworth was a town in slow decline. In the early 1960s, it took the brave and determined decision to invest in tourism for its future. Inspired by the resemblance, of the surrounding countryside, to Bavarian Germany, with its mountain wilderness and rolling, meadows, Leavenworth was remodeled as a Bavarian alpine village. Such was the town's commitment to the project that the Bavarian theme was carefully researched, architects were hired (notably Heintz Ulbricht), building codes were changed, and townspeople took to learning about the German culture. Der Markt Platz (Front and 8th streets) has daily showings of a 30-minute film which tells this story. Projekt Bayern continues to develop the Bavarian vision. Such is the success of the project that nowadays not just tourists are attracted, to the area, but also many people of direct German, Austrian and Norwegian descent have been drawn to Leavenworth as their new home. The town now boasts a German language newspaper, the Pazifische Rundschau.
Name
Originally known as "Icicle", the township was renamed after Captain Charles Leavenworth, president of the Okanagon Investment Company (one of the first commercial developers in this area of Washington), and a stockholder in the Great Northern Railway.